Posts for: December, 2016
By Riverside Family Dentistry
December 29, 2016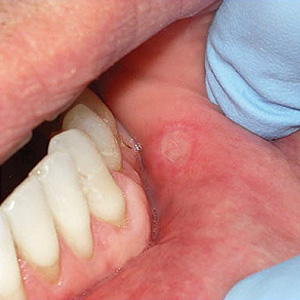 There's more to your dental visit than preventing or treating teeth or gum problems. We're also on the lookout for a number of potential soft tissue problems that could occur in or around your mouth.
Here are 4 examples of such problems we can detect and help you manage.
Lumps. Whenever you accidentally bite the inside of your mouth, the wound you create forms a protective layer of hard collagen. Unfortunately, the "callous" can rise higher than the surrounding cheek surface and easily get in the way of your teeth again. With successive bites and more scar tissue you'll soon notice a prominent lump. Although not a health danger, it becomes annoying with each successive bite. We can surgically remove the lump and flatten out the mouth surface.
Canker sores. Known as aphthous ulcers, these round sores with a yellow-gray center and a red "halo" can break out on the inside cheeks, tongue or back of the throat. Unless they don't heal within a couple of weeks or seem to be increasing in frequency, they're nothing to worry about. They can, however, cause a burning or stinging sensation. We can reduce this discomfort and speed healing with over-the-counter ointments or prescription options like topical or injected steroids.
Cracked mouth corners. Also known as perleche (from the French lecher, meaning "to lick"), your mouth corners can become dry and irritated and you may begin licking them to soothe the discomfort. Accumulated saliva can trigger a yeast infection, which can spread to other parts of your mouth. We can usually prevent this by prescribing antifungal ointments, and a steroid ointment to control inflammation.
Mouth rash. Peri-oral dermatitis is a red, scaly rash that appears around the outside of the mouth. Because it's often mistaken for acne or other conditions, it's often treated with topical steroids. This actually suppresses the skin's normal healing effects and can actually make the rash worse. The best way to treat it is to stop using any kind of ointment or cream and use only mild soap to wash the area. We can also prescribe antibiotics to help speed the healing process.
If you would like more information on these and other soft tissue problems, please contact us or schedule an appointment for a consultation. You can also learn more about this topic by reading the Dear Doctor magazine articles "Common Lumps and Bumps in the Mouth," "Mouth Sores," and "Cracked Corners of the Mouth."
By Riverside Family Dentistry
December 14, 2016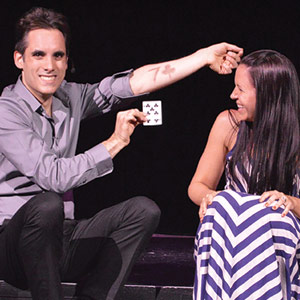 Magician Michael Grandinetti mystifies and astonishes audiences with his sleight of hand and mastery of illusion. But when he initially steps onto the stage, it's his smile that grabs the attention. "The first thing… that an audience notices is your smile; it's what really connects you as a person to them," Michael told an interviewer.
He attributes his audience-pleasing smile to several years of orthodontic treatment as a teenager to straighten misaligned teeth, plus a lifetime of good oral care. "I'm so thankful that I did it," he said about wearing orthodontic braces. "It was so beneficial. And… looking at the path I've chosen, it was life-changing."
Orthodontics — the dental subspecialty focused on treating malocclusions (literally "bad bites") — can indeed make life-changing improvements. Properly positioned teeth are integral to the aesthetics of any smile, and a smile that's pleasing to look at boosts confidence and self-esteem and makes a terrific first impression. Studies have even linked having an attractive smile with greater professional success.
There can also be functional benefits such as improved biting/chewing and speech, and reduced strain on jaw muscles and joints. Additionally, well-aligned teeth are easier to clean and less likely to trap food particles that can lead to decay.
The Science Behind the Magic
There are more options than ever for correcting bites, but all capitalize on the fact that teeth are suspended in individual jawbone sockets by elastic periodontal ligaments that enable them to move. Orthodontic appliances (commonly called braces or clear aligners) place light, controlled forces on teeth in a calculated fashion to move them into their new desired alignment.
The "gold standard" in orthodontic treatment remains the orthodontic band for posterior (back) teeth and the bonded bracket for front teeth. Thin, flexible wires threaded through the brackets create the light forces needed for repositioning. Traditionally the brackets have been made of metal, but for those concerned about the aesthetics, they can also be made out of a clear material. Lingual braces, which are bonded to the back of teeth instead of the front, are another less visible option. The most discrete appliance is the removable clear aligner, which consists of a progression of custom-made clear trays that reposition teeth incrementally.
How's that for a disappearing act?!
If you would like more information about orthodontic treatment please contact us or schedule an appointment for a consultation. You can also learn more about the subject by reading the Dear Doctor magazine article "The Magic of Orthodontics."