Posts for: April, 2020
By Riverside Family Dentistry
April 20, 2020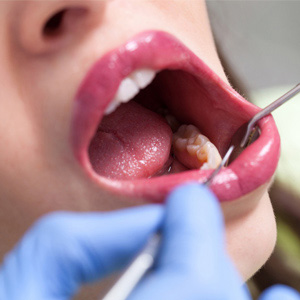 An estimated 50,000 Americans are expected to be diagnosed this year with some form of oral cancer. Five years from now, if current survival rates still apply (57%), a little more than half will still be alive. That's why the Oral Cancer Foundation designates each April as Oral Cancer Awareness Month to call attention to this serious disease, and what you can do to lower your risk of contracting it.
Oral cancer has one of the lowest survival rates among known cancers, mainly because it easily goes undetected until its later stages when known treatments aren't as effective. Patients don't always have overt symptoms or they mistake cancerous lesions for everyday mouth sores. On the other hand, early detection and treatment dramatically improve survivability.
Here are some things you can do to reduce your risk for oral cancer or improve your odds for early detection.
Don't use tobacco. If you're a smoker, you're five to nine times more likely to develop oral cancer than a non-smoker. Using smokeless snuff or chewing tobacco is also risky—four times the risk of non-users. And preliminary evidence suggests that e-cigarettes increase the risk of cancer as well.
Make better food choices. A diet heavy in processed foods, especially nitrites used in curing meats and other products, can damage cellular DNA and lead to cancer. On the other hand, natural foods like fresh fruits and vegetables contain nutrients that lower cancer risk. A nutritious diet also contributes to healthier teeth and gums.
Practice safer sex. While older adults have traditionally accounted for most oral cancer cases, there has been a recent, unsettling rise among younger people. Most researchers tie this to the Human Papilloma Virus (HPV 16), which is sexually transmitted. You can reduce your risk for contracting HPV 16 and subsequent oral cancer by following safe sex practices.
Undergo oral cancer screenings. Your semi-annual dental visits to clean your teeth are also a prime opportunity to check for oral abnormalities, especially if you're older. During an oral cancer screening we visually inspect your face, neck, lips and the inside of your mouth for any suspicious sores or discolorations. Early detection leads to better outcomes.
You should also modify your alcohol consumption—moderate to heavy drinkers have three to nine times greater risk for oral cancer than light or non-drinkers. And, you can further lower your risk of lip cancers by limiting your exposure to the sun and wearing protective sunscreen.
Oral cancer is a dangerous condition that could threaten your life. Regular dental care and healthy lifestyle practices can help lower your risk for encountering this deadly disease.
If you would like more information about oral cancer, please contact us or schedule a consultation. To learn more, read the Dear Doctor magazine article "Diet and Prevention of Oral Cancer."
By Riverside Family Dentistry
April 10, 2020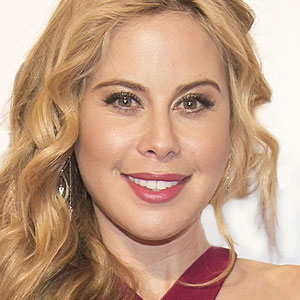 Tara Lipinski loves to smile. And for good reason: The Olympic-gold medalist has enjoyed a spectacular career in ladies' figure skating. Besides also winning gold in the U.S. Nationals and the Grand Prix Final, in 1997 Lipinski became the youngest skater ever to win a World Figure Skating title. Now a sports commentator and television producer, Lipinski still loves to show her smile—and counts it as one of her most important assets. She also knows the importance of protecting her smile with daily hygiene habits and regular dental care.
Our teeth endure a lot over our lifetime. Tough as they are, though, they're still vulnerable to disease, trauma and the effects of aging. To protect them, it's essential that we brush and floss every day to remove bacterial plaque—that thin accumulating film on teeth most responsible for tooth decay and gum disease.
To keep her smile in top shape and reduce her chances of dental disease, Lipinski flosses and brushes daily, the latter at least twice a day. She also uses a tongue scraper, a small handheld device about the size of a toothbrush, to remove odor-causing bacteria and debris from the tongue.
Lipinski is also diligent about visiting the dentist for professional cleanings and checkups at least twice a year because even a dedicated brusher and flosser like her can still miss dental plaque that can then harden into tartar. Dental hygienists have the training and tools to clear away any lingering plaque and tartar that could increase your disease risk. It's also a good time for the dentist to check your teeth and gums for any developing problems.
The high pressure world of competitive figure skating and now her media career may also have contributed to another threat to Lipinski's smile: a teeth-grinding habit. Teeth grinding is the unconscious action—often while asleep—of clenching the jaws together and producing abnormally high biting forces. Often a result of chronic stress, teeth grinding can accelerate tooth wear and damage the gum ligaments attached to teeth. To help minimize these effects, Lipinski's dentist created a custom mouthguard to wear at night. The slick plastic surface of the guard prevents the teeth from generating any damaging biting forces when they clench together.
The importance of an attractive smile isn't unique to celebrities and media stars like Tara Lipinski. A great smile breeds confidence for anyone—and it can enhance your career, family and social relationships. Protect this invaluable asset with daily oral hygiene, regular dental visits and prompt treatment for disease or trauma.
If you would like more information about protecting your smile, please contact us or schedule an appointment. To learn more, read the Dear Doctor magazine articles "Tooth Decay" and "Teeth Grinding."